Over the past year, our homes have become a much more significant part of our everyday lives. They're where we've worked, exercised, taught our kids, entertained, relaxed, and overall, spent A LOT of our time. 
So, it's no wonder why homeowners across North America have upgraded their homes, either by moving or making home improvements.
While it's exciting to upgrade your home through renovations and updates, it's important to remember that doing so is an investment. And, as with any investment, you'll want to know your ROI – in this case, measured by how much value your improvements add to your home.
To help you on your home improvement journey, here are some upgrades and updates that, according to Remodelings Magazine's 2021 Cost vs. Value Report, consistently deliver high ROI.
Garage Door Replacement
Return on Investment (percentage of costs you can expect to recoup when you sell): 93.8%
This home update appears at or near the top of virtually every renovation ROI list – and it's no wonder why. It's a relatively inexpensive upgrade compared to many others on this list and makes a big impact on your home's aesthetic appeal. 
(Plus, there's just comfort knowing that your garage doors will open and close properly in the winter!)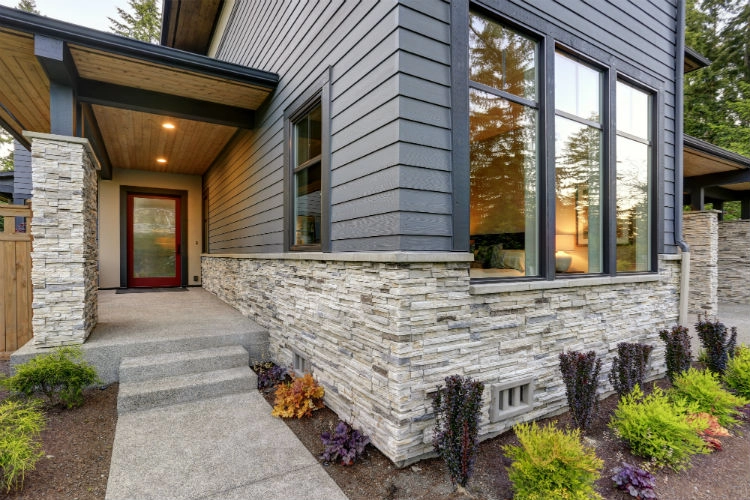 Manufactured Stone Veneer
ROI: 92.1%
As you'll continue to see on this list, improvements that increase curb appeal tend to deliver the best bang for your buck. Why? The exterior is what the world sees most often. And, for the money, stone veneer adds some killer curb appeal to your home – something you'll appreciate every day you pull into your driveway.
Minor Kitchen Remodel
ROI: 72.2%
Your kitchen is often referred to as the heart of the home. Cooking, entertaining, enjoying a morning coffee: it's a versatile space you use daily. Therefore, it makes sense that refreshing this zone will add big-time value both in terms of your daily enjoyment as well as in the eyes of future homebuyers.
While the costs of kitchen renovations can add up, in many cases you don't need to go all out to dramatically improve this space and increase your home's value. Painting or replacing your kitchen's cabinets, adding new hardware and fixtures, installing a modern backsplash, and adding pot lights for a more streamlined look can do wonders.
Adding new flooring, replacing laminate countertops, and upgrading your appliances are costlier updates but make a huge aesthetic impact.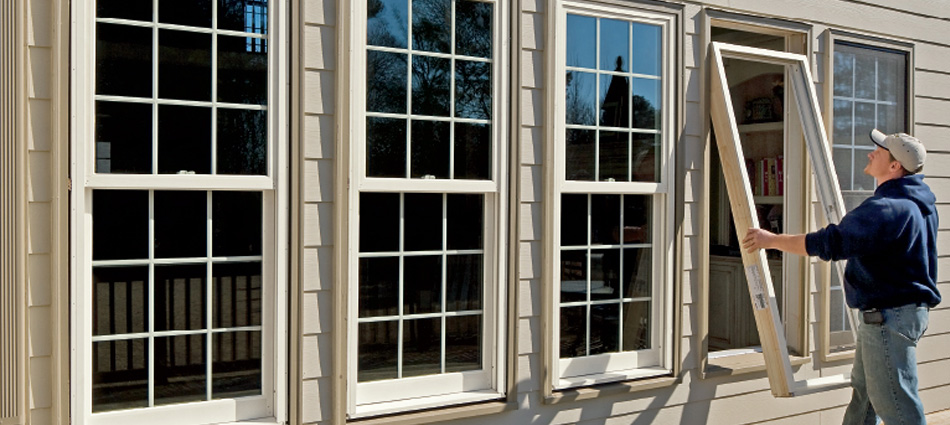 Window Replacement
ROI: 68.6%
Replacing windows isn't a cheap endeavour. Even if your home's windows are 30 years old, if they're functioning properly, you'd really need to think twice about replacing them from an ROI perspective. But, if your windows are old, drafty, fogging, cracked, and clearly in disrepair, it may be the right time to replace them. They'll make your home look fresh and modern, potentially reduce your energy bills, and be attractive to homebuyers if and when you sell.
Siding Replacement
ROI: 68.3%
If your siding is old, falling off in spots, and otherwise looking run down, replacing it with new vinyl siding will make your home look fresh and new — something that resonates with homebuyers. It also increases your home's energy efficiency and prevents water intrusion, both of which are important to your home's health and your wallet.
Adding a Deck 
ROI: 65.8%
In the spring, summer, and even fall here in Southwestern Ontario, a deck is essentially an added living room. Relaxing, dining, entertaining – a deck can bring that cottage feel and boost your mood without having to drive three or four hours out of town. It's a great update that provides instant value.
Entry Door Replacement (Steel)
ROI: 65%
From the party in the back, we shift to the business in the front.
Your front door is an integral part of your home both from an aesthetic and security standpoint. A fresh and modern steel entry door sets the tone for the rest of your home and tends to yield a solid return when selling.
This, with a garage door replacement, is a high and cost-effective 1-2 ROI combo.
Roof Replacement
ROI: 60.7%
Like with siding and windows: if it ain't broke, you probably don't need to fix it. But, if it's time, a new roof not only looks great but will also give you peace of mind during summer storms and our winters which are prone to snow, ice, and the inevitable rapid thaws that can lead to leaks. 
Asphalt roofs are the most cost-effective replacement option and often last up to 15 years or more. Metal roofs cost significantly more, but last around 50 years and yield a similar ROI.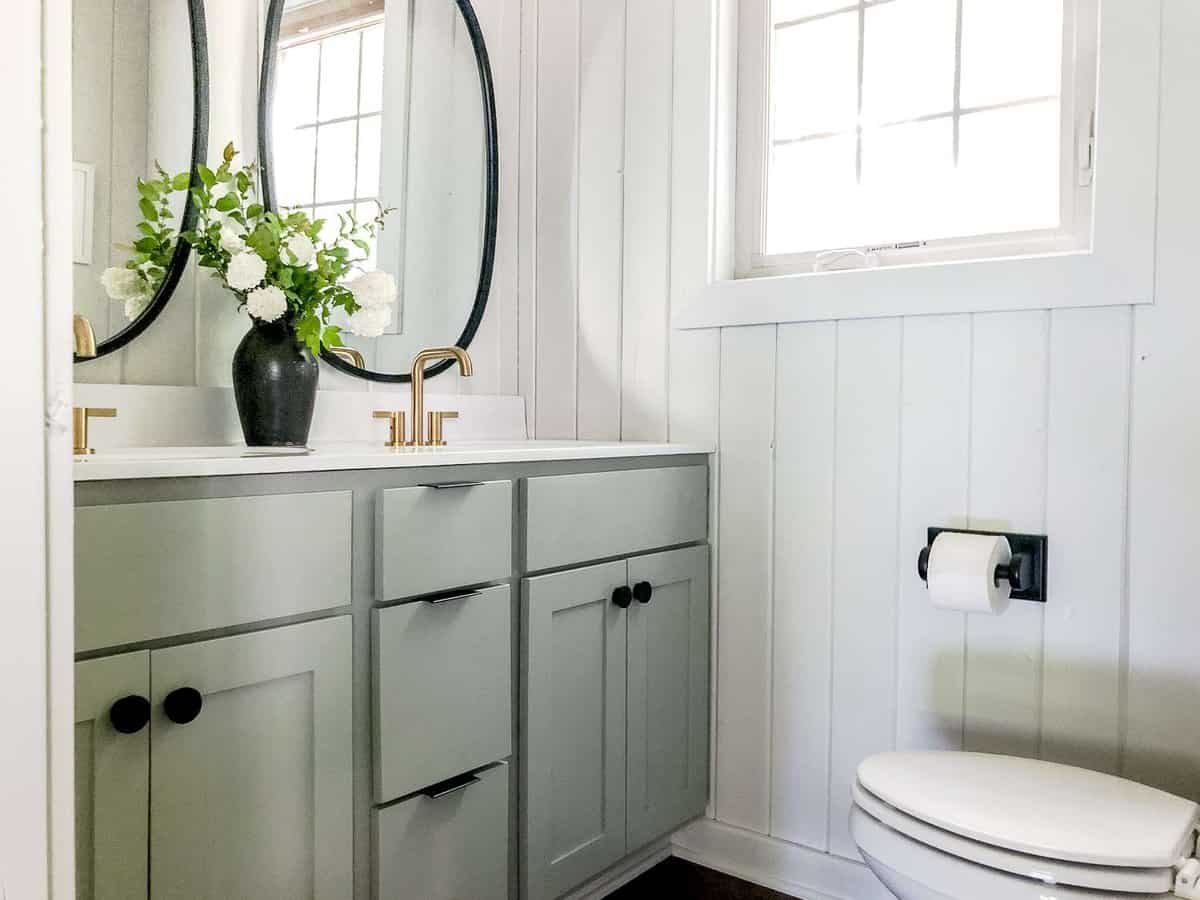 Bathroom Remodel
ROI: 60.1%
Much like your kitchen, bathrooms are high-traffic areas. You may not need to overhaul everything, but updating flooring, the tile around the tub, fixtures, lighting, and mirrors can completely transform your bathroom without breaking the bank.
Honorable Mentions
While not on Remodeling Magazine's list, these updates can also make a big impact in terms of both your enjoyment of your home and to your bottom line when selling:
Landscaping
Unless you're completely overhauling your yard, you probably don't need to hire a landscaper. Mulch, low-maintenance plants and flowers, and a well-maintained lawn are low-cost improvements that make a big aesthetic impact.
Finishing Your Basement
There's no doubt that taking a large unfinished space and turning it into a functional living space will enhance your home. According to Home Advisor, you may be able to recoup up to 70% of the cost of your newly-finished basement when selling. As always, your return depends on your costs.
Watch Your Costs
As you may have noticed, the improvements we've discussed don't revolve around total gut-jobs and the most expensive finishes. While we won't tell you not to get that gold-plated toilet you've long coveted, larger renovations with more expensive finishes typically see declining returns.
Final Thoughts
Home improvements are a great way to get more out of your home and, in many cases, are necessary to maintain its health and value.
By understanding how your desired updates impact your home's value, you can feel confident knowing that your time, effort, and money will be well spent.
Want to learn how to increase your home's value? Contact us below.